Become a GMB Workplace Representative
WHAT IS A WORKPLACE REP?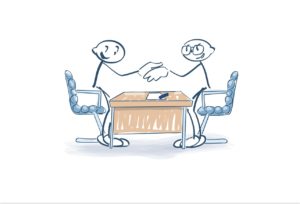 NHS Employees (including private contracted services).
University Hospitals Plymouth NHS Trust (Derriford Hospital), Livewell (Mount Gould Hospital) Bush Park, Scott Hospital, Cumberland Centre MIU, Tavistock MIU.
To GMB members the workplace rep is 'the union'. Sometimes workplace reps are called 'Shop Stewards', 'Union Reps', 'Staff Representatives or Organisers'. Whatever the title, they are the first point of contact for GMB members and potential members and vital to the Trade Union's work.
GMB members come from all walks of life. They work in the public and private sectors and it is the members that elect the workplace rep to represent and advise them. Members all have one thing in common: they look to the union for support in case of a problem at work.
Workplace reps are the key to GMB's recruitment strategies, both within the workplace and wider community.
Recruiting and Organising …
The strength of the union in negotiations depends on its strength in the workplace. The GMB's goal is for 100% of workplace membership. It is difficult to claim to represent the workforce if many of the employees are not members of the union.
Solving Problems…
The role of the workplace rep these days involves promoting fairness at work, bargaining for better conditions, helping to resolve issues at work, dealing with difficulties that arise in the workplace and tackling health and safety issues.
Advising Members …
Members look to their reps for knowledge, experience and guidance. They turn to their workplace rep when they have a problem or feel they are being unfairly treated. In general the issues on which union representatives spend most time are health and safety matters and the way employees are treated by management.
If you are interested in becoming a workplace representative then email your details to the Plymouth Health Branch, Secretary via enquiry@gmb-plymouth-health.com
One important point, if you were to take on the role of workplace rep for GMB then you would not be in danger of losing any of your working hours or pay. it does not affect your employment contract with the NHS. The GMB will provide you with all of the necessary training and any time you need must be facilitated by the employer and paid.
Complete the application form and return to the branch secretary or the full time officer by email attachment or post (see contact page for address).
A GMB officer or Branch Secretary will then contact you directly.
Posted: 26th April 2018