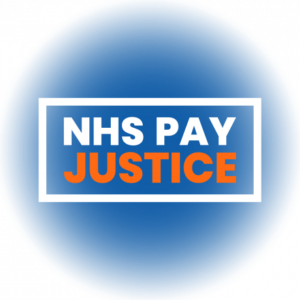 It is TIME to VOTE!
For the attention of Wales & SW England Region members EMPLOYED by University Hospitals Plymouth NHS Trust.
Our electronic and postal ballot will continue until the 27th September, if you have not voted in the workplace ballot be assured that you will receive your ballot by post.
Please make sure that we have your personal contact details up to date.
Not received your ballot by 19th September? – GMB members are advised to contact their local Rep, the local office or regional office.
Plymouth 01752 660219
Redruth 01209 213950
Cardiff 029 2049 1260
PLEASE USE YOUR VOTE
What does it mean
https://www.gmb.org.uk/nhs/2022-pay-offer
FAQs
https://www.gmb.org.uk/frequently-asked-questions
Get more involved
https://www.gmb.org.uk/sites/default/files/How%20to%20Get%20Active%20in%20GMB.pdf
How we Win!
https://www.gmb.org.uk/sites/default/files/How%20We%20Win%20NHS.pdf
Pay in the NHS is not determined by collective bargaining. Despite recognised unions asking for the opportunity to negotiate pay – the Government refuse and insist on using the NHS Pay Review Body (PRB) process. This process is supposed to be an independent process for determining pay which enables Government, employers and unions to present evidence and for an independent recommendation on pay to be made. The Government then considers that recommendation and decides whether to award it, or something else.
GMB has previously raised concerns about the independence of the PRB and their ability to make a recommendation on pay that is fair for our members.
NHS workers received a 3% pay award for 2021/22. Despite GMB members rejecting this award and declaring it an insult, we did not meet legal ballot return mandates to enable us to pursue the campaign further with industrial action. Therefore, 3% was imposed on our members and all those working across the NHS and ambulance services who are employed on Agenda for Change contracts.
This is your opportunity to have your say on your pay.
Your vote really does matter.
If you don't think it's a good offer – you must vote to tell us that.
Every person that does not use their vote, is effectively voting to accept the offer.
Unions are only as strong as our members – we need you to get active in this campaign and have your say on your pay.
What can you do to support the NHS Pay Campaign?
• Share this update with colleagues.
• Make sure your GMB membership details are up to date so we can ensure you receive pay updates and ballot papers. You can do this by contacting your local GMB Representative or Office. You can also do this online at http://www.gmb.org.uk/mygmb
• Speak to your colleagues about this year's pay campaign. Every NHS worker should be engaged in the fight for pay justice and against any further real terms pay cuts. But only GMB members can vote with us. If your colleagues are not in a union, ask them to join today at www.gmb.org.uk/join
• Get more involved in the pay campaign in your local area. Or become a workplace activist or representative. Contact your local GMB representative or Office for more details. Or email NHS@gmb.org.uk
• Keep up to date with campaign messages by following us on:
–  Facebook – GMB Union NHS Workers
–  Twitter – @GMBNHSNot a GMB Member? Scan here and join today!